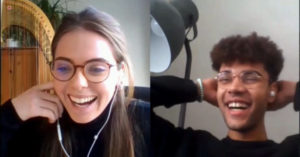 Christmas came early this year in the Netherlands, as a lot of Dutch space based businesses were successful in the Copernicus Masters competition. First of all, the Dutch start-up Reef Support did not only win The Netherlands Copernicus Prize, but also mastered the whole competition by winning the overall Copernicus Masters 2020. Through satellite data and AI, Reef Support monitors aquaculture, beaches, and coral reefs to contribute to the climate crisis. This team was selected by SBIC Noordwijk & the Netherlands Space Office.
FieldScout, a smart farming app, also achieved a prize: they won The Netherlands Galileo Prize and with that became one of the finalists in the Galileo Masters. They did not win that competition, but they did win an eligible spot for Galileo Incubation, a great achievement! Their app enables farmers to have real time field maps available at all times, through the combination of satellite navigation and earth observation.
And it did not end there, two more Dutch businesses successfully competed in the Copernicus Masters challenge. IMARA won the Planet 'See change, change the world' challenge. They translate data on agroforestry to evaluate its sustainable impact on social as well as environmental factors. Through this challenge they won the opportunity to finalize their solution with the help of Planet and bring it to the market.
The second challenge won by a Dutch business was the Airbus sobloo 'Multi-Data Challenge' by Lumikko. They developed a flood monitoring and prediction platform in order to analyze historical and satellite data. Their program generates a risk assessment which also takes current trends in climate change and human activities into account. By winning this challenge thet won business development support and access to relevant data by Airbus and sobloo.